Ani-Jam is Proud to Announce Katsuhiko Jinnai as a Guest of Honor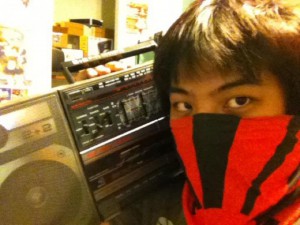 April 15, 2014
Fresno, CA - July 15, 2014 - Ani-Jam, the Central Valley's premiere anime convention is proud to announce Katsuhiko Jinnai as a Guest of Honor at Ani-Jam 2014 this summer.  The two-day event will be held on August 16-17, 2014 at the Valdez Hall (Part of the Fresno Convention Center).
From Las Vegas Nevada, Jinnai has been a near 15-year powerhouse audio and video mixer of fan-created remixes and video entertainment that celebrates both music and fandom together.  His gigs are tailored for every event,  surprising dance floors at conventions from California to Georgia. His 'anything-goes' song approach is a style like no other, from Anime Mashups to Cosplay Music Video mixes. Visit "www.facebook.com/djkatsuhikojinnai" to learn more.
Jinnai's side project, "Cosplay Videography Live" promotes fan-made cosplay music videos from around the world,  mixed entirely live onstage! For more information, please follow "www.facebook.com/cosplayvj".