Ani-Jam is Proud to Announce Greg Ayres as a Guest of Honor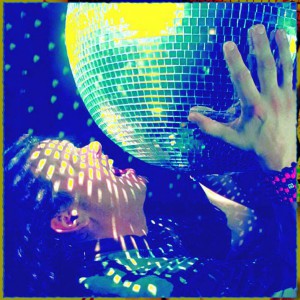 April 15, 2014
Fresno, CA - April 15, 2014 - Ani-Jam, the Central Valley's premiere anime convention is proud to announce Greg Ayres as a Guest of Honor at Ani-Jam 2014 this summer.  The two-day event will be held on August 16-17, 2014 at the Valdez Hall (Part of the Fresno Convention Center).
Greg Ayres has spent the last eleven years working in an industry he had admired for years as a fan. With over 200 credits to his name, this fan-boy has managed to get to play a variety of characters that are almost as colorful as his hair. He was thrilled to be a part of the Toonami re-launch last summer, in the roles of Ganta Igarashi in Deadman Wonderland, and Heihachi Hayashida in Samurai 7, and even more thrill to follow that up the following summer's thriller Another as Kouichi Sakakibara.  His most recent roles include Satoru Asahina in From the New World, Kenji Nakanishi in Say I Love You, Sion in No. 6, Heisuke Toudou in Hakuoki, Tommyrod in Toriko, Arikawa in This Boy Can Fight Aliens, Tomoki Sakurai, in Heaven's Lost Property, and Volken, in the Book of Bantorra.  Some of his all-time favorite roles include Son Goku in Saiyuki, Chrono in Chrono Crusade, Kaoru Hitachiin in Ouran High School Host Club, Youhei Sunohara in Clannad, Yuki in The Wallflower, Leo in Ghost Stories, Satoshi Hiwatari in DNAngel, Kaworu Nagisa in the Director's Cut of Neon Genesis Evangelion, and Negi Springfield in Negima. He can also be heard as Uesugi Kenshin in Sengoku Basara, Seikechi Tayama in Oh Edo Rocket, Hiro Hirono in ef: A Tale of Memories, Abe in Big Windup, Jr. in Xenosaga: The Animation, Tsujido in Speed Grapher, Roan in Ragnorok The Animation, Yamazaki in Welcome to the NHK, Gau Ban in Shadow Skill, Pope Alessandro XVIII in Trinity Blood, and a bunch of other titles he'll probably forget to mention
When he's not in a booth with headphones on, you can usually find him sporting headphones of another variety behind "the decks". A veteran nightclub DJ of many years, he jumped at the opportunity to play music and organize late night dances at many of the conventions he attends. From packed rooms at anime conventions, to the legendary stage of The Knitting Factory (NYC), he never misses an opportunity to share his love of music with anyone who will listen.